The Many Masks of MF Doom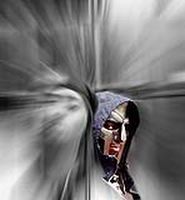 Today, I'm dipping my toes into the hip-hop pool. Rapper MF Doom has been releasing music under a variety of pseudonyms since the mid-1990s. Whether he's recording as MF Doom, King Geedorah, or Viktor Vaughn, his out-of-this-world rhymes and jazzy beats are always on point.
This playlist
includes some of my favorites. Enjoy.