Now in Rhapsody: Lois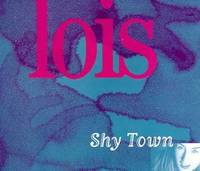 Lois Maffeo was my hero in the mid-1990s, proving that enthusiasm, good melodies and simple chords together make great pop music. Recording as simply "Lois" -- and early on, as The Lois -- she released a number of albums on K Records, including
Butterfly Kiss
,
Strumpet
(my personal favorite), and
Bet the Sky
.
Lois' sound is simple, featuring catchy acoustic guitar, endearing vocals, and sloppily beautiful drumming (listen to the song "Hey Antoinette for an example).
This playlist
includes some of my favorite Lois songs, including "Strumpet," "Shy Town," and Lois' a capella take on the Zombies song "The Way I Feel Inside."